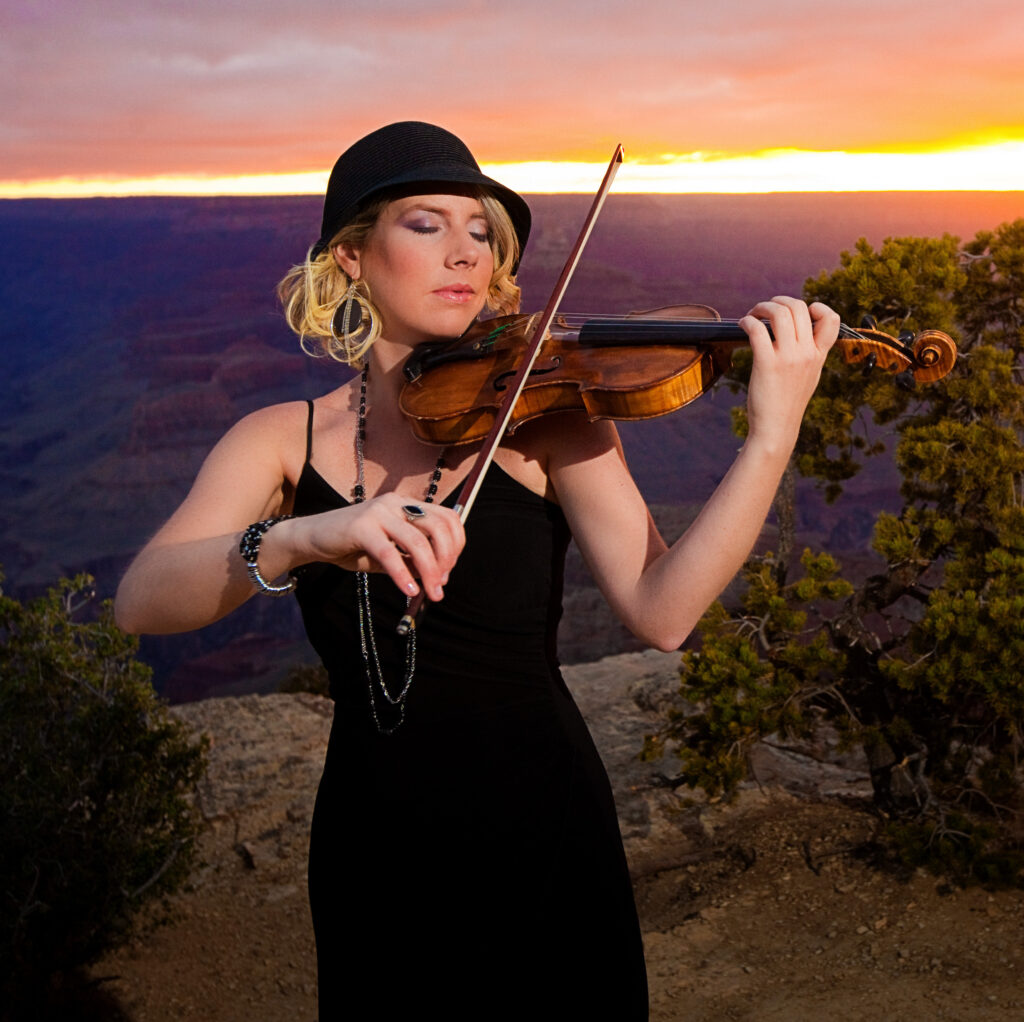 National Parks Project
The National Parks project includes commissioning works written for solo violin, violin and piano, and violin and harp, creating a professional audio recording, and then filming a music video of each piece in its prospective National Park. Vanessa hopes to eventually create a collection of compositions and videos featuring all the National Parks.
The project encourages innovative interactions between music, art, and nature, providing a platform for creative collaboration between newly written compositions and the beauty of the National Parks.
In addition, Vanessa plans to actively introduce these pieces into the classical violin recital repertoire. She hopes that they will forge a close connection with the audience when performed live at recitals in concert halls by violinists across the country.
Green Dot Journey Composer Competition
The Green Dot Journey is where it all began. In 2014 Vanessa embarked on a journey that led her to meet the wonderful winners of the Green Dot Journey Composer Competition. Their pieces, written for violin and piano represented each composer's first hand impressions of nature, including, among other locations, the beaches of North Carolina, the Appalachian mountains, and the wildfires of California. The composers, from all over the United States and Canada were in attendance for the premiere performance August 23, 2014 in Vanessa's home town of Reno, NV.
The original dream of the Green Dot Journey that combined Vanessa's love of music and her love of scenic road trips has been split into two different projects, the National Parks Project (described above) and a separate road trip blog, which is coming soon, and will feature video footage of Vanessa driving the green dots – the scenic drives in all the states that are marked on road atlases.
Composers
Learn more about the composers involved with the projects listed above…
Compositions
Check out the beautiful pieces that have been written for these two projects…
Vanessa
Read more about Vanessa and her background and what inspires her.
"When one tugs at a single thing in nature he finds it attached to the rest of the world." ~John Muir